Now that I can access my photobucket account again here's the TR.
Well just back from a great day's riding yesterday with Darryl from the Crown Hotel at Urbenville in northern NSW. I slipped down Friday afternoon, met a few of the other lads and had a couple beers before having an early night as wanted to be in as good a shape as possible for the ride. The rooms are really nice and the beds super comfortable.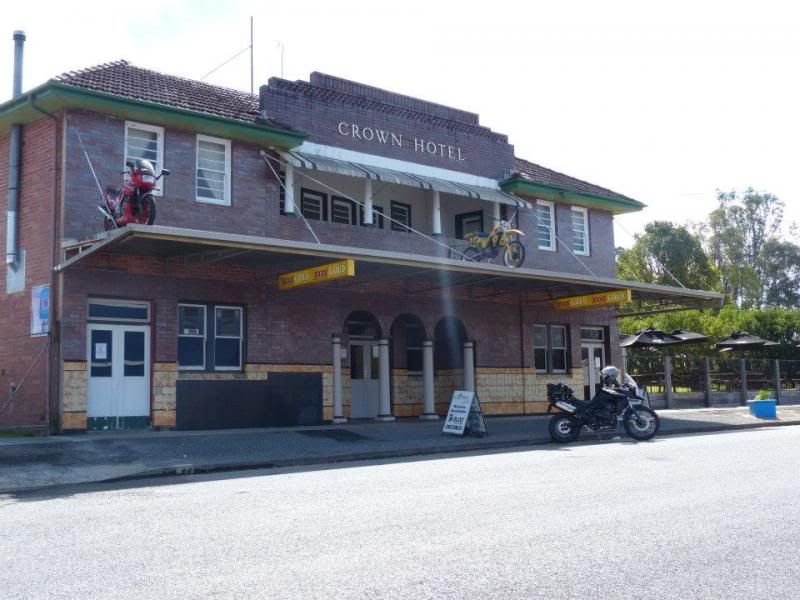 Saturday morning saw some of the guys not so bright eyed and bushy tailed and after a few quick fixes on a bike or two at 9am we rode out. Sorry not too many pics of the terrain etc as it was fast flowing with very few breaks, bit surprising considering the number of huskies in the pack.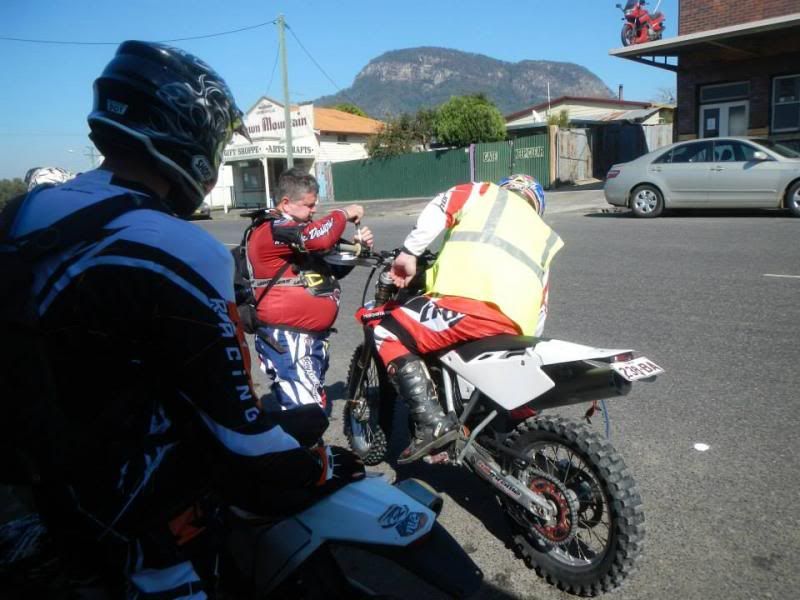 Tracks were really varied from super tight ST to high speed grassed open areas between the pines including some nice erosion mounds, one of which tripped me up after landing front wheel 1st into a rut, luckily the ground was relatively soft and once again the Leatt, Alpine Stars Armour, Pods etc etc worked as designed.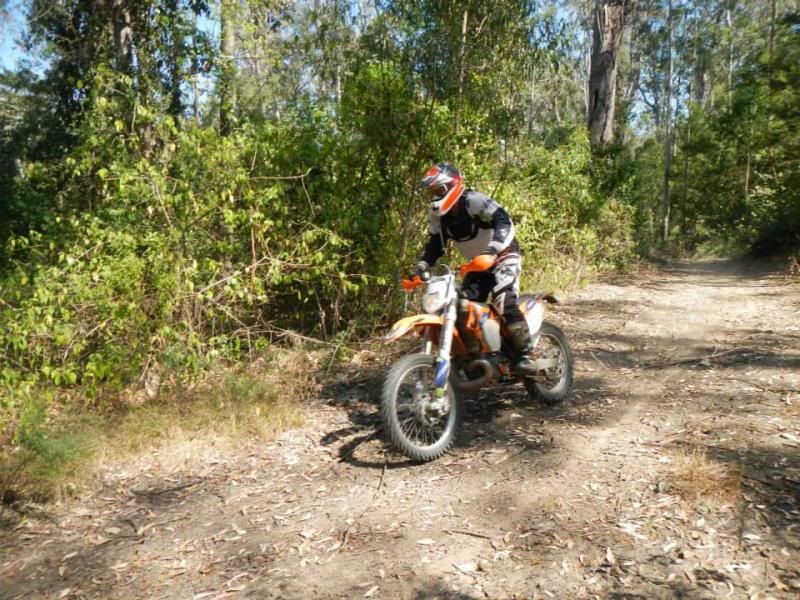 We ran a little late as guys were running out of fuel on the 2Ts but the lunch was awesome and well received then slipped into the bowls club for a coldie on the way back to the Pub for a shed load of beers and an awesome counter meal before crashing out. The guys on the ride were friendly and a couple really fast which is always good to watch – disappear into the distance LOL.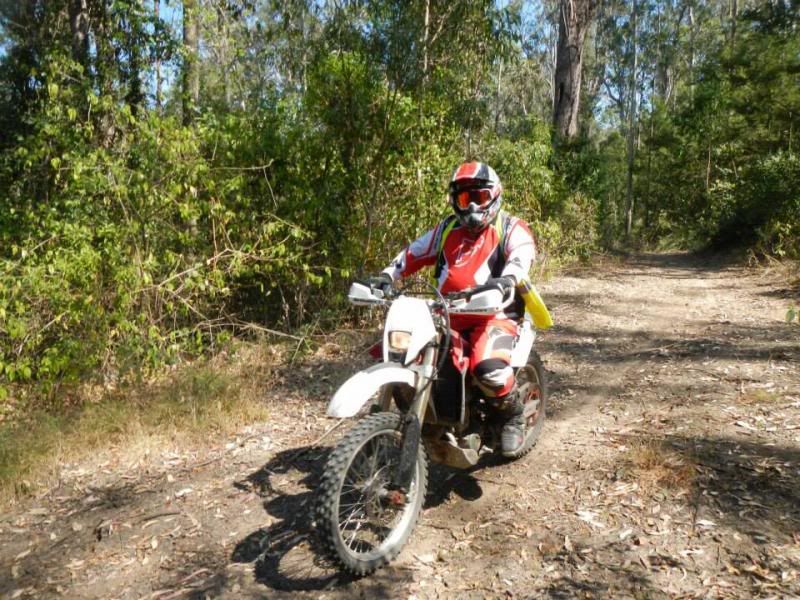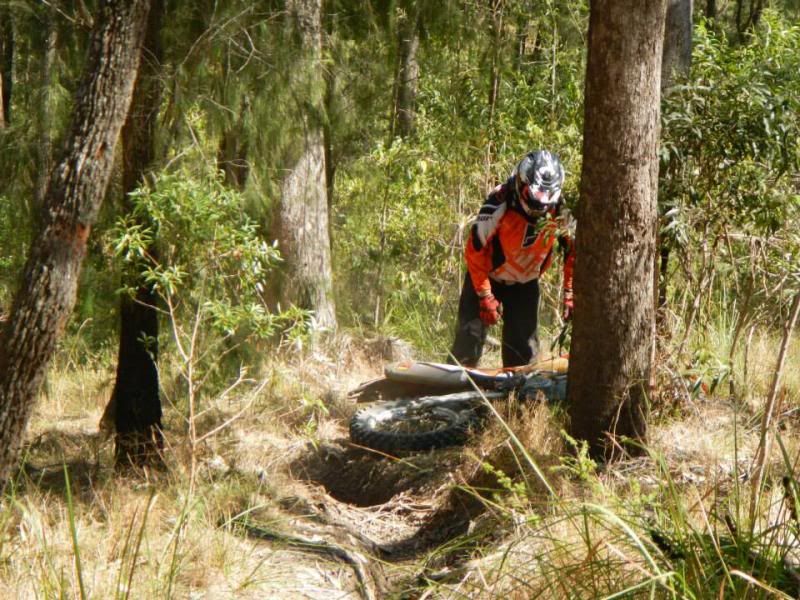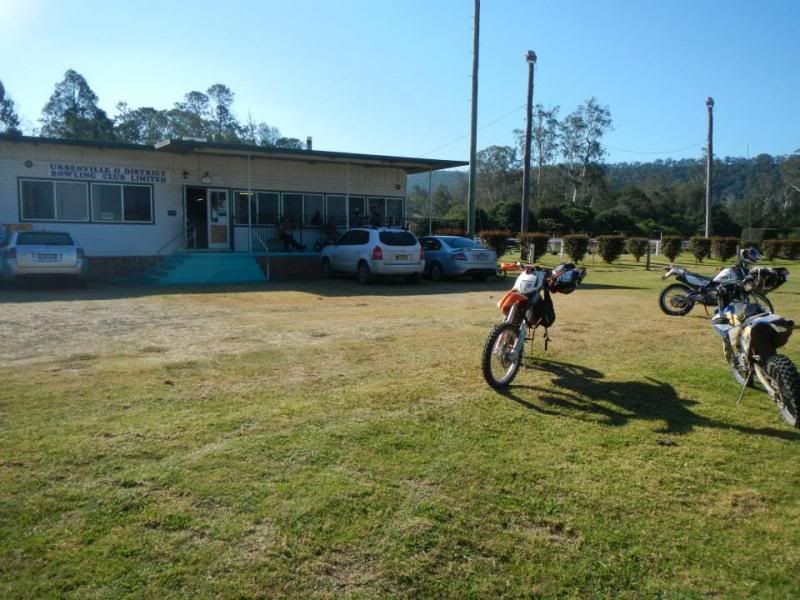 All in all it was a great way to spend a couple nights and a day's riding. Darryl is friendly, helpful and great host and rides really well. We only saw a small section on what's on offer down there and speaking with Darryl he can put together various grades of rides for groups that book his rides. Do yourself a favour and do it.