With Kamfari run and won again earlier this month I thought I might share a few snaps from last years event. Was a shitload of fun.
Well this has been something i've wanted to witness first hand for since I was a kid, and since I've been here i've been waiting with baited breath for the May long weekend to roll around.
Problem is I'm also waiting to catch the very clever Big Barra, been close but no cigar.... SO with the chance of Corroboree Billabong being open i had a real conflict of interest going on. Thanks to the biggest wet in some years I'm still waiting so it was a no brainer....
For those not in the know the Kamfari is a 4hr Enduro through some of the nastiest mud the organisers can find along with swamps, creeks and billabongs the dry sections are rare. (trust me i walked the 12km loop)
There is zero outside assitance allowed and no tools or spares are allowed in the pits, you must carry it all yourself. You can have a pit crew but they must not be in the pit area when you arrive. The plan is to fit as many laps into the 4hrs as possible. Quads have a seperate track to the two wheelers. Dead engine shotgun start standing at the rear of your machine.
A very succesful event for the Darwin Motorcycle Club it's been running for 40 years and is taken very seriously by locals and interstate competitors alike. We managed to arrive just as the riders briefing started.....
"So you've had a look now, if you don't like it have a very serious think about what you doing here"
I guess that's the nice way of way saying suck it up sweetness. Other than that it was standard fair for the 48 riders and 38 Quad pilots. With just a few minutes left before the start I did a quick whip around the pits for a looksie.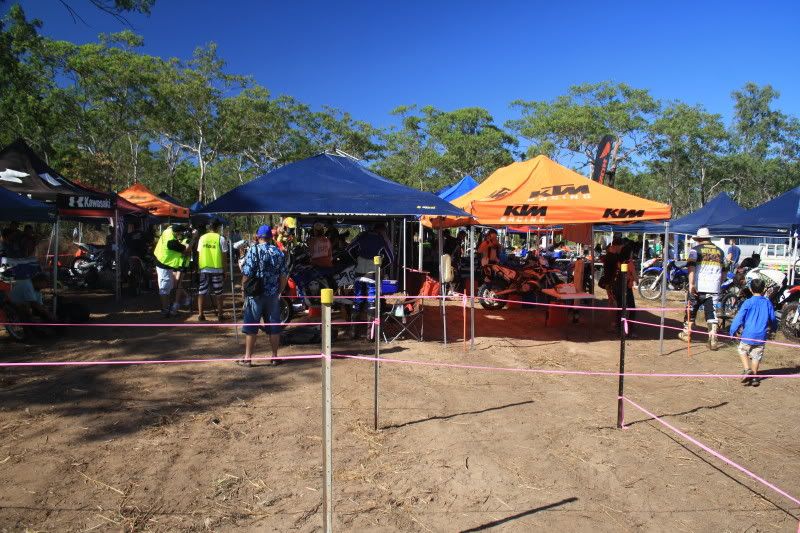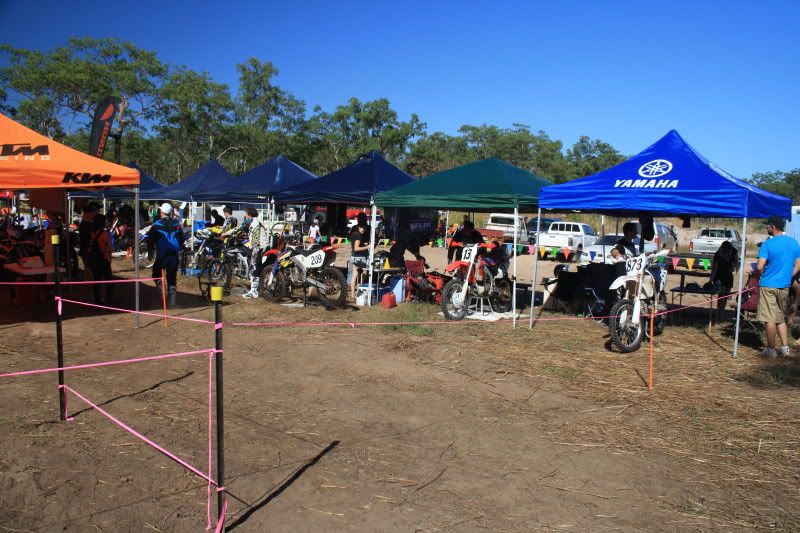 Wonka, eventual winner, That's 5 in a row now.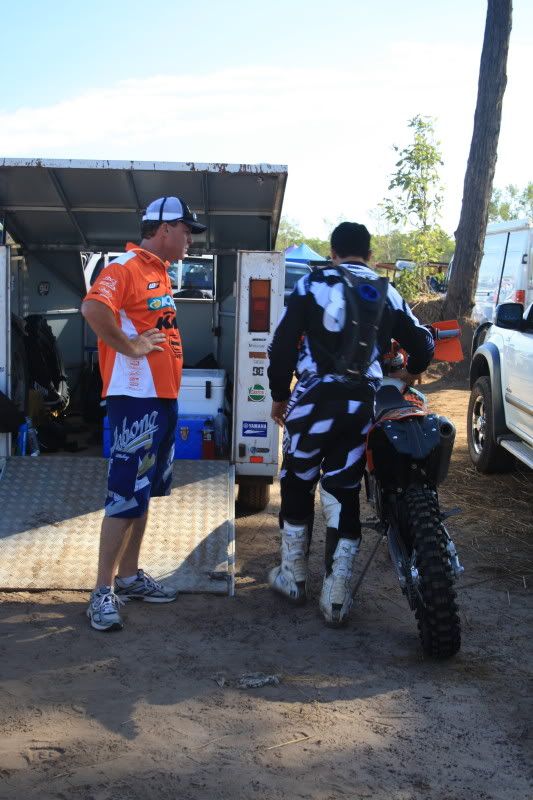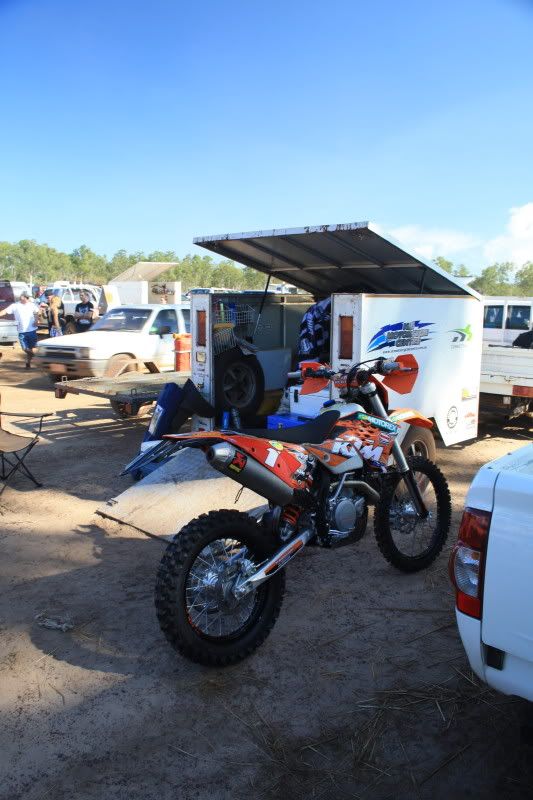 Quads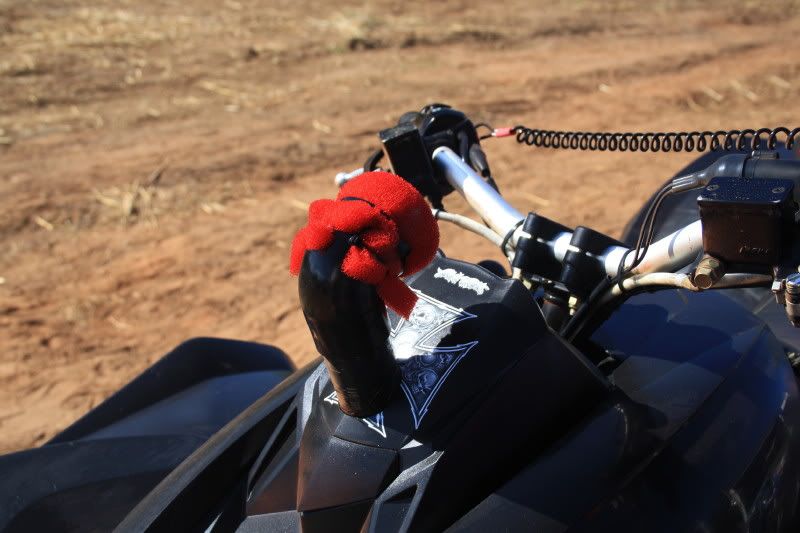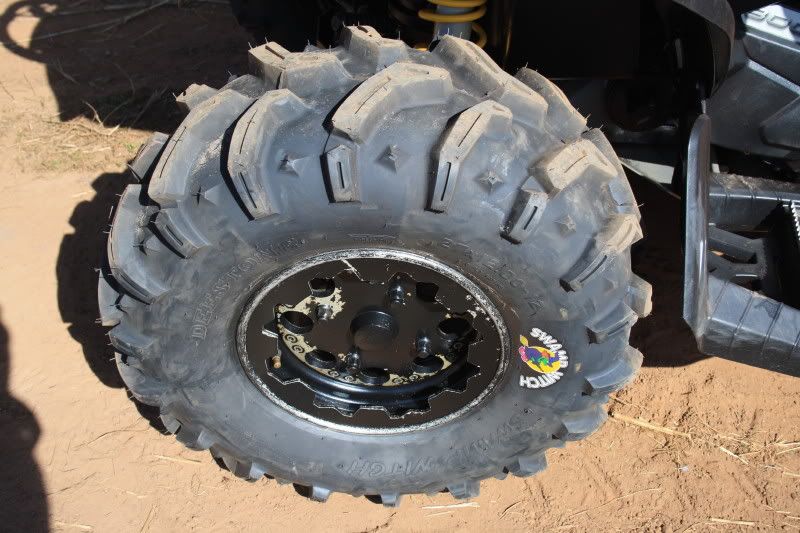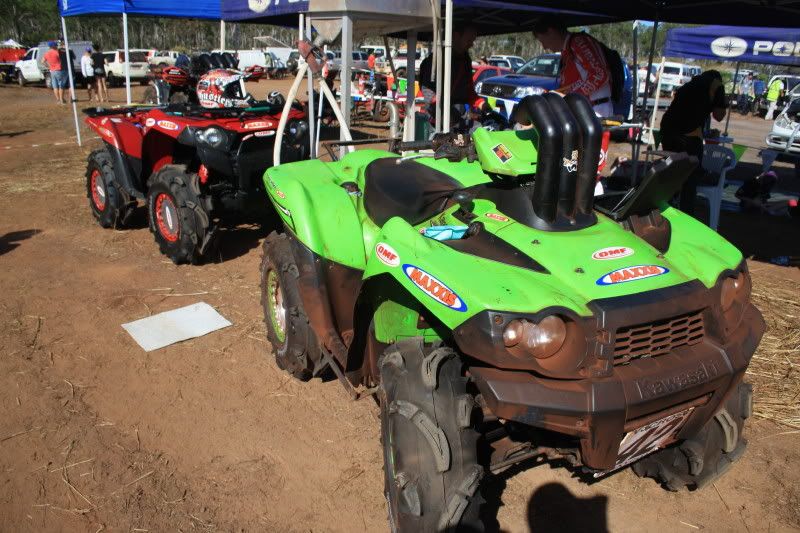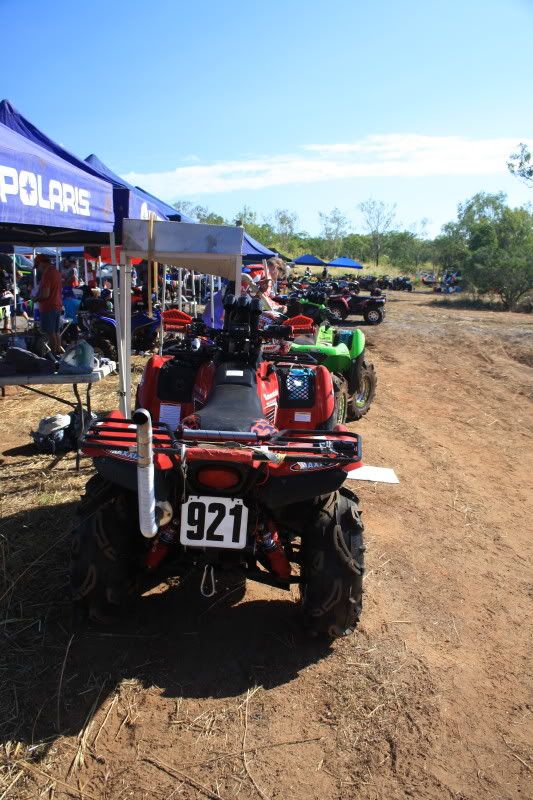 A few from the start...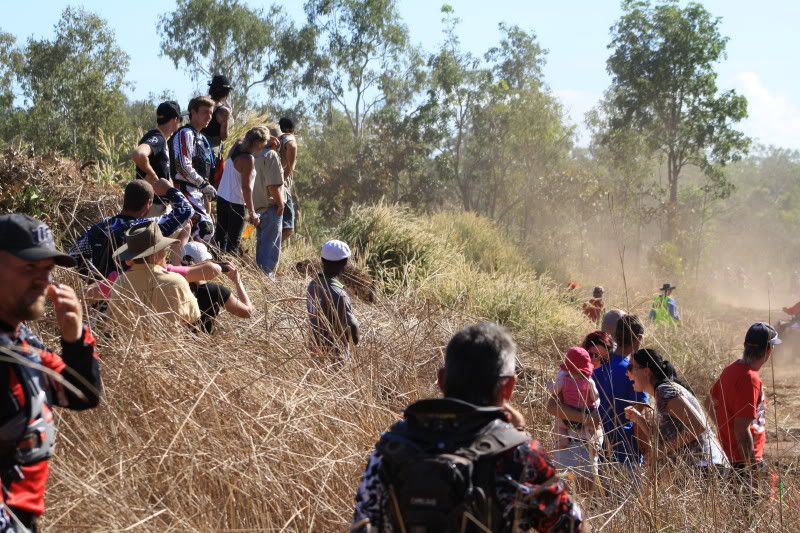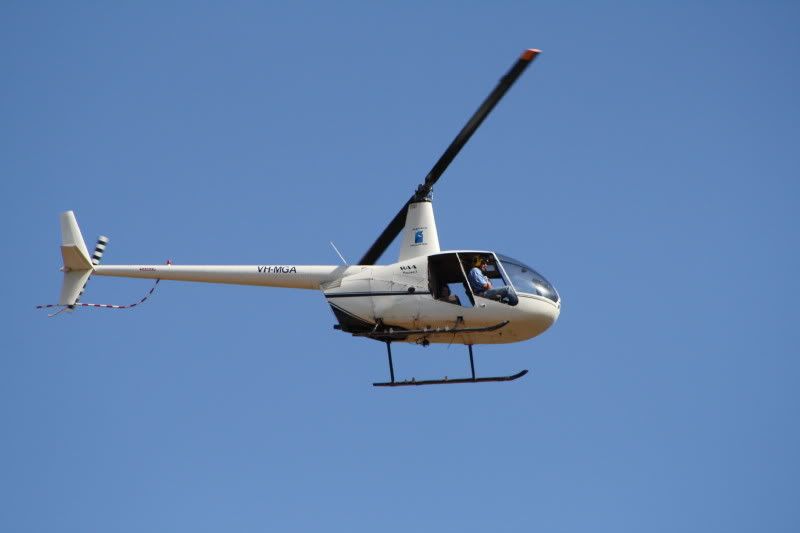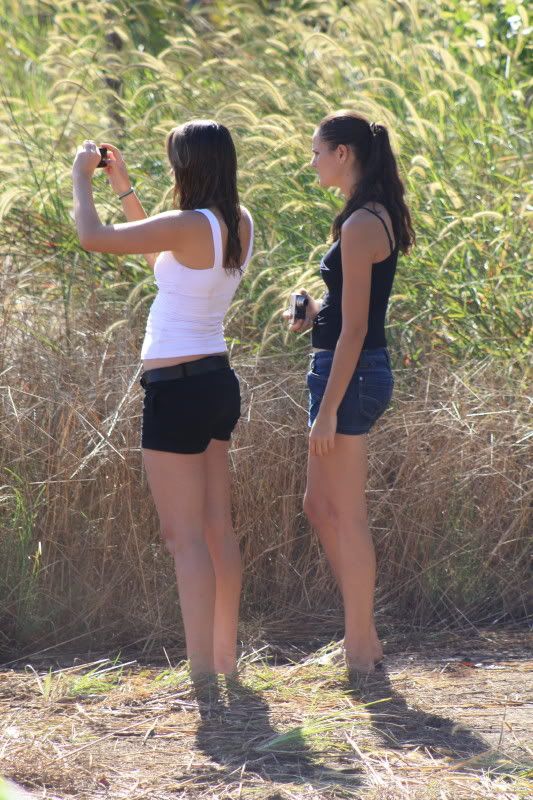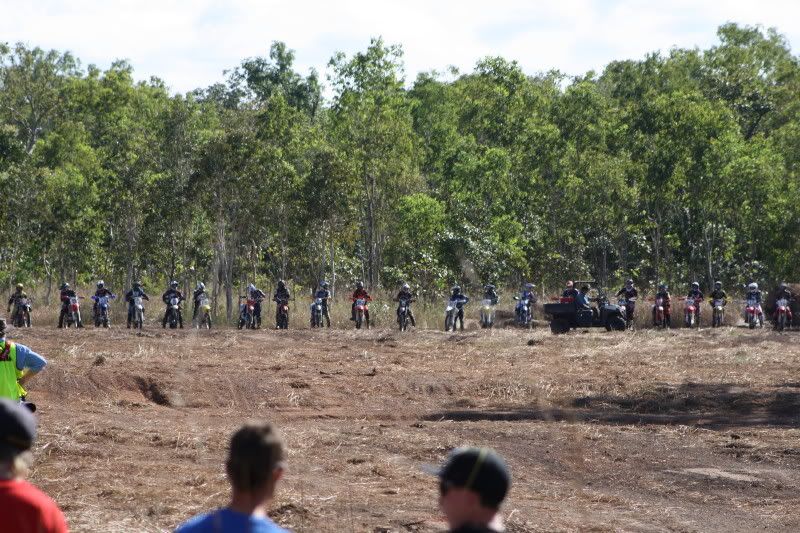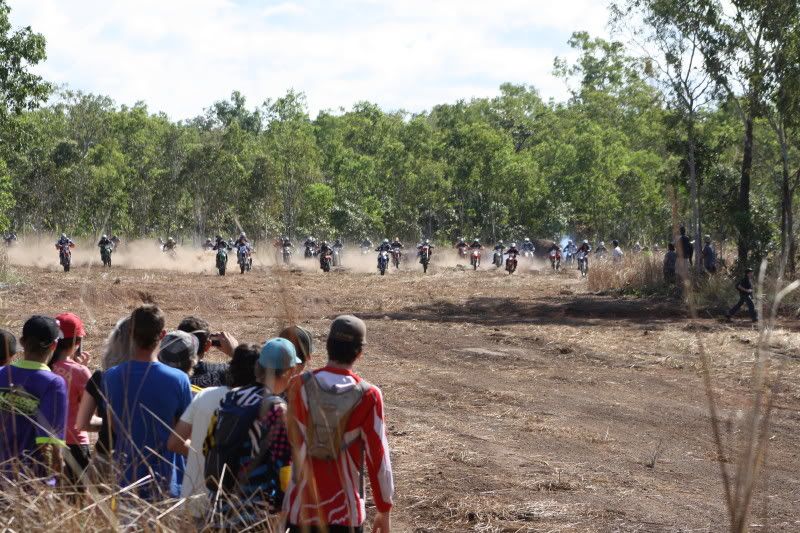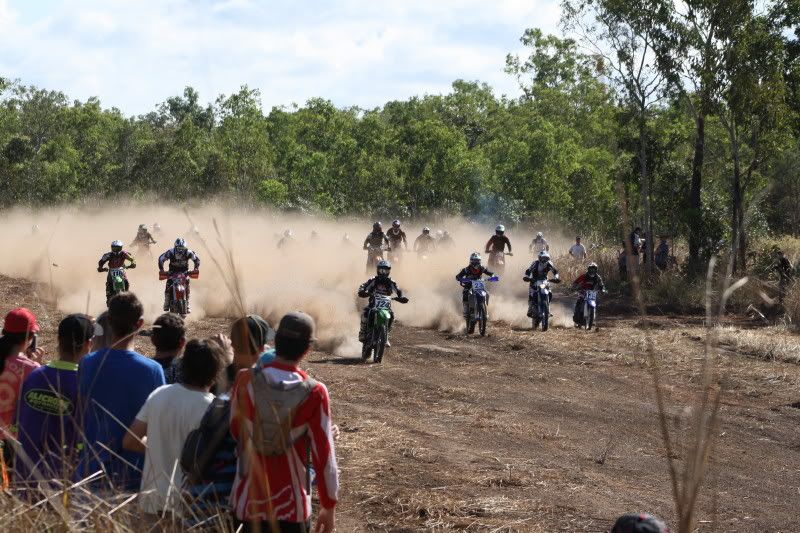 With he bikes started we thought we'd head over to where the action might be, the amount of short shorts getting around on NYL's it was going to take a while to get thru the general spectators area so we plodded off...
Some of the course after one lap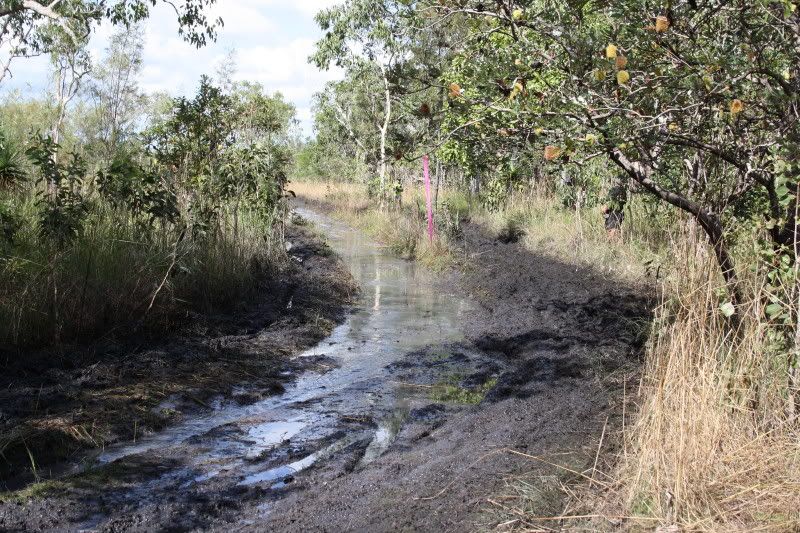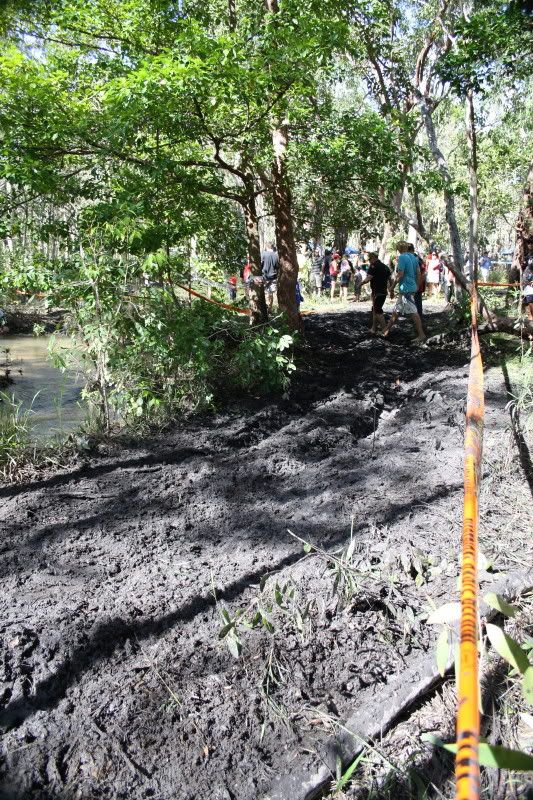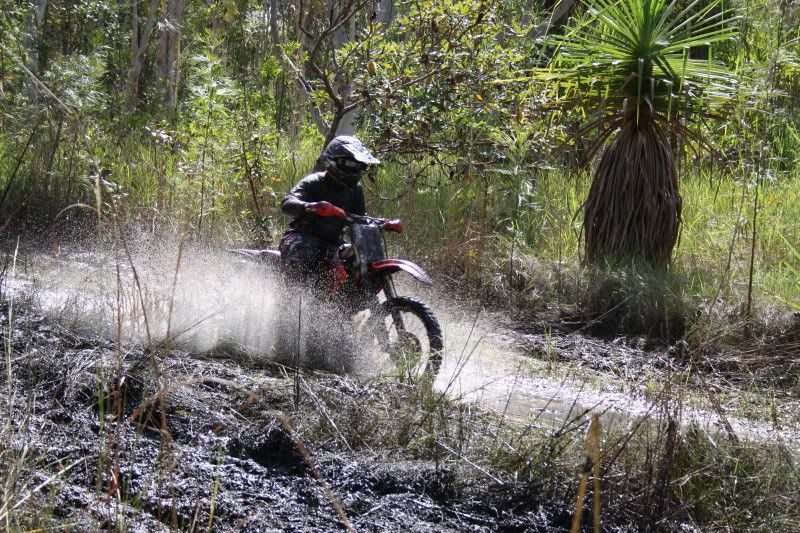 This poor bugger only got one lap before frying a clutch.
And this bloke on his second lap just before the checkpoint...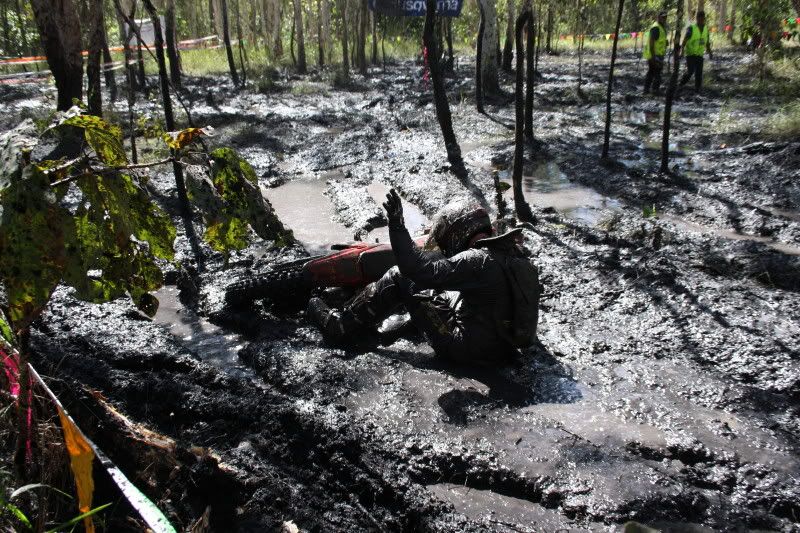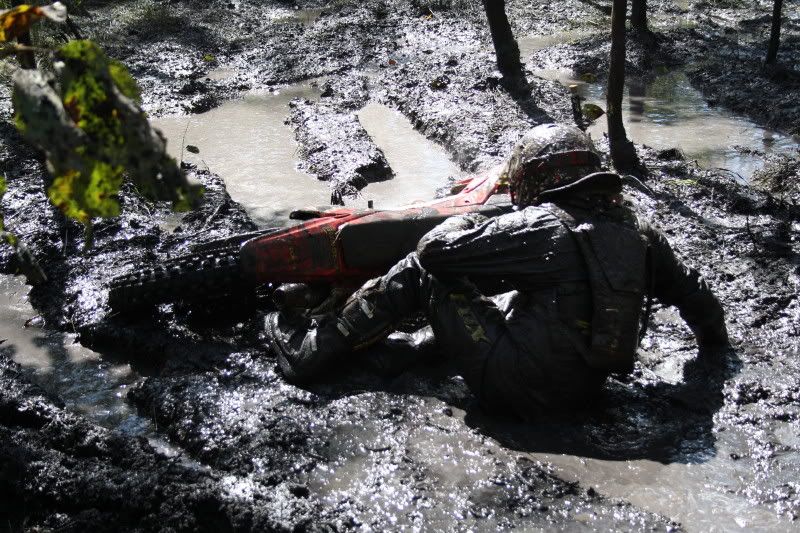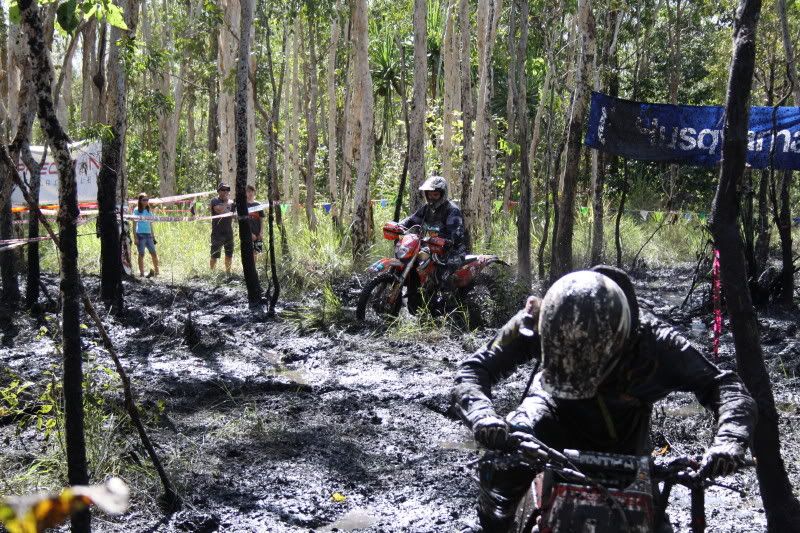 He finally got it running with a few cheers!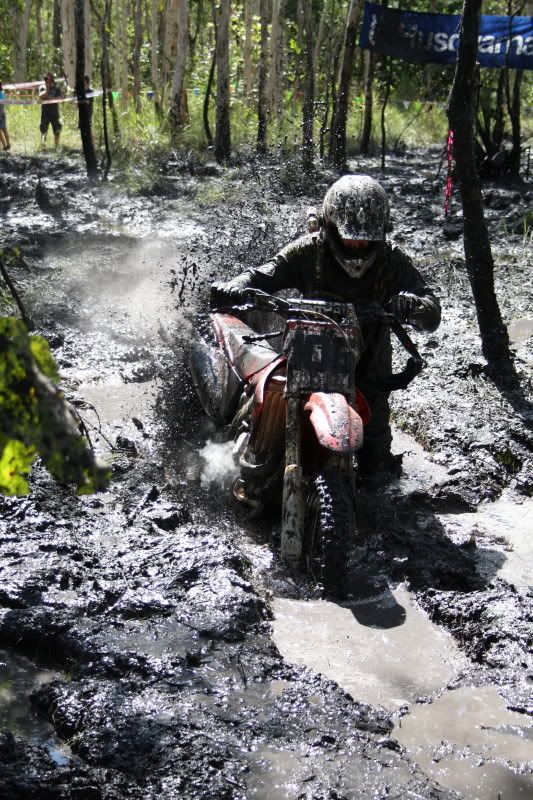 And didn't get far...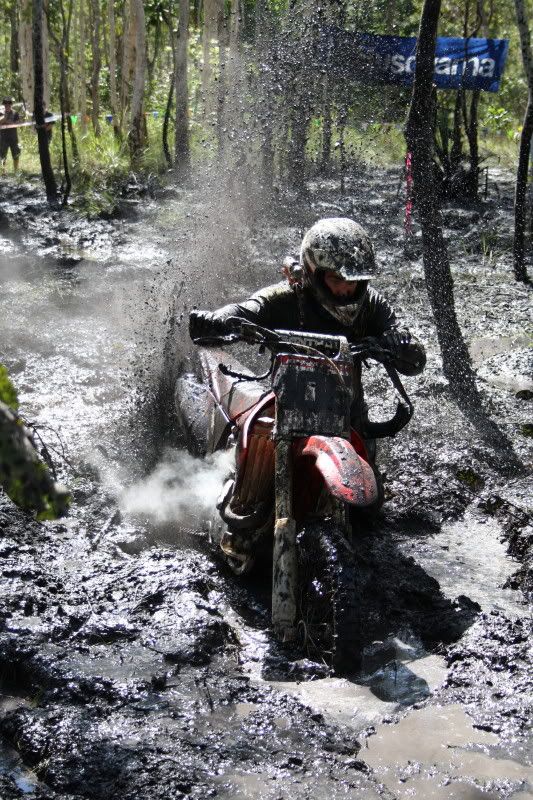 Oh the distraction, terrible.
Having never seen the Quads in action, other than moto x, Crocbait and I decided to wander over and catch the end of the first lap for the quads just where they cross the creek! Holy hell i had no idea where these things would go, Crocbait and i must have spent the first 5 minutes just gob smacked!
A hole that soon turned into something most riders would sooner forget.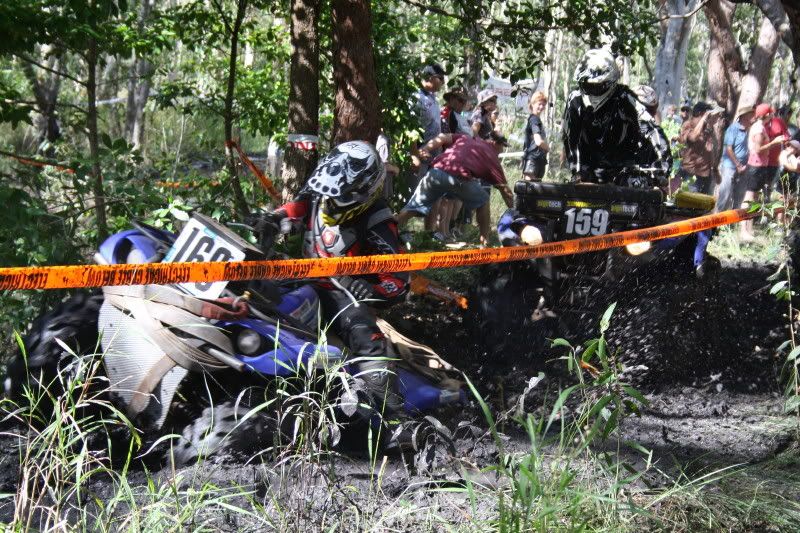 This bloke got all crossed up in it.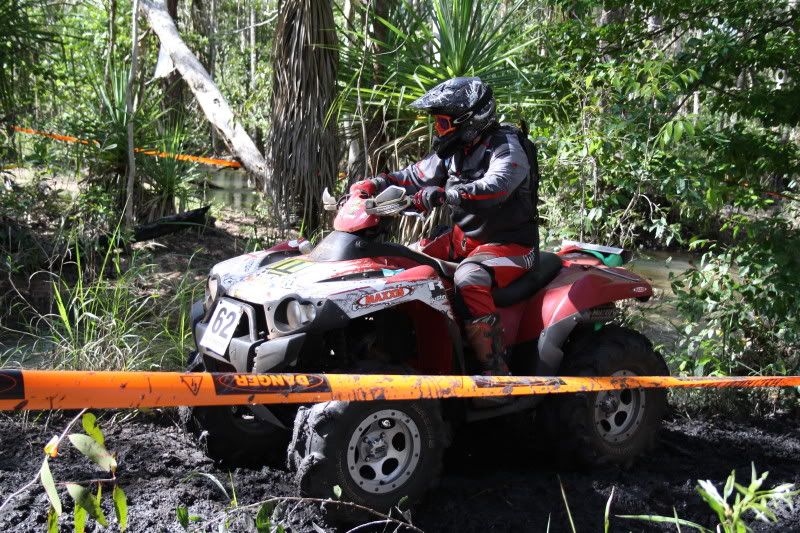 A few randoms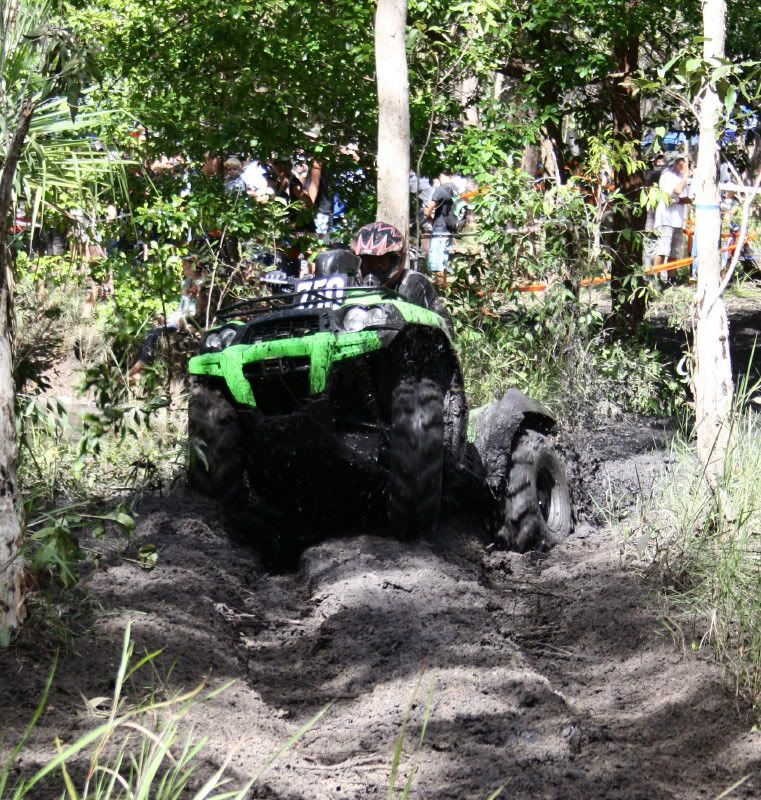 This young lady took no hesitation in educating me on how quads cross 900mm deep creeks....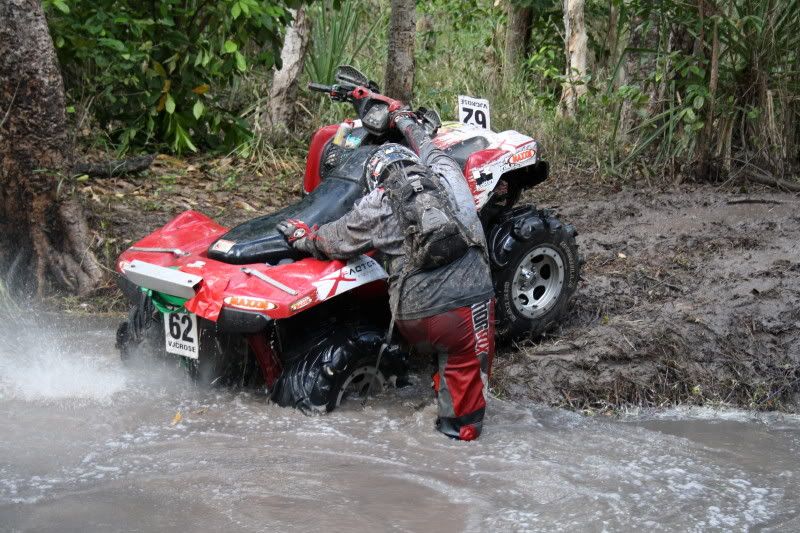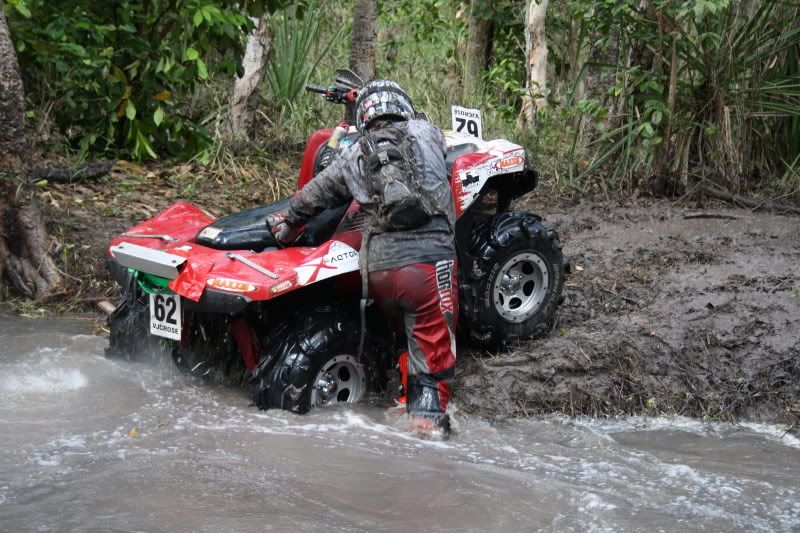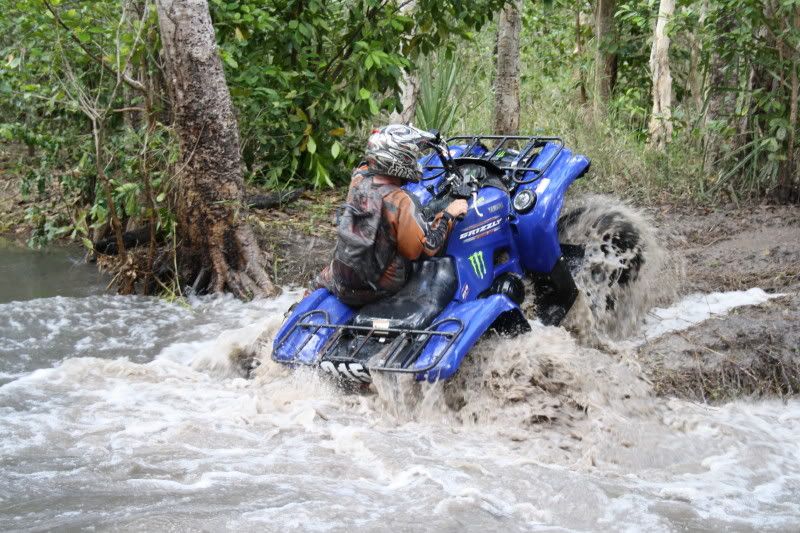 Some weren't so lucky, the yamaha's seemed to be the worst swimmers.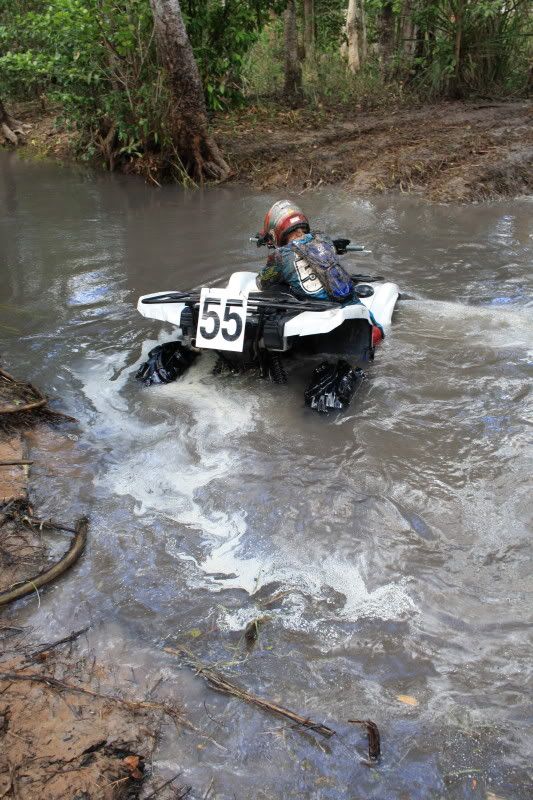 How do you run in a 20k, 2 week old Can Am? KAMFARI! that's how!! These things sound awesome. 800cc Fuel Injected, when you hear them coming you'd swear it was a worked V8 Bloody Awesome!!!!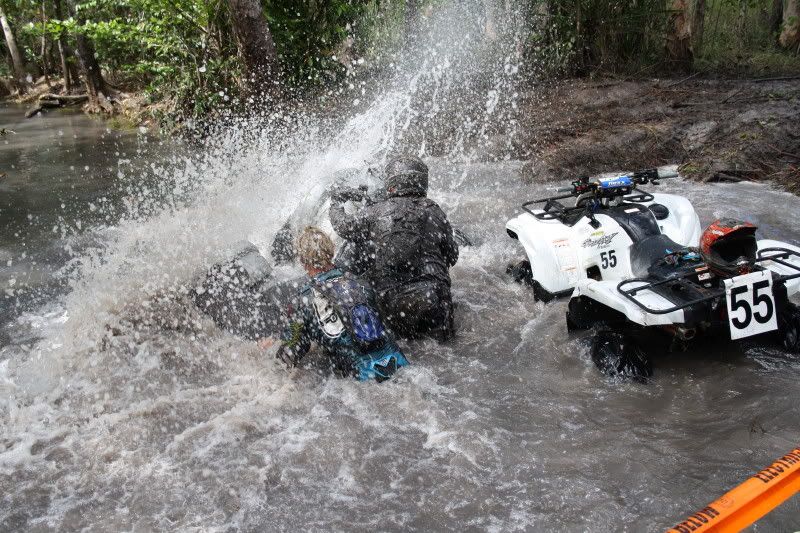 A little further on... was once a pristine billabong.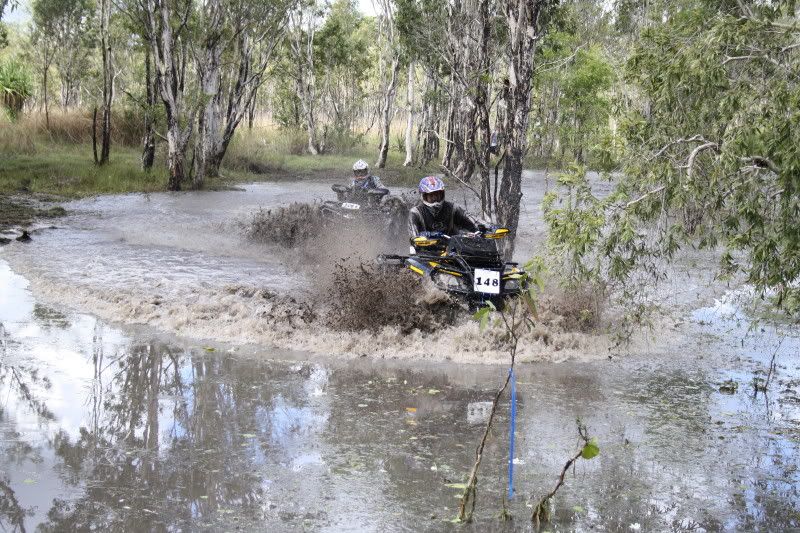 Crocbait in action..
[IMG]http://i214.photobucket.com/albums/cc280/tourozforum/IMG_7021.jpg[/IMG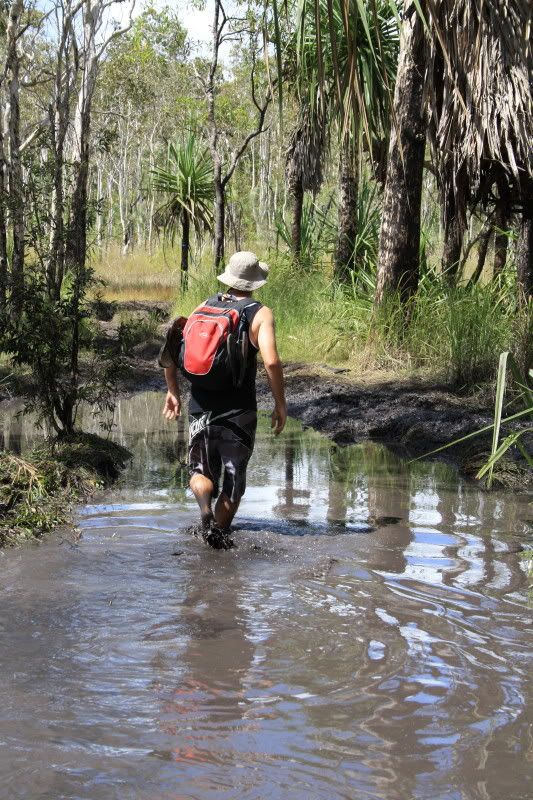 Some other fat prick.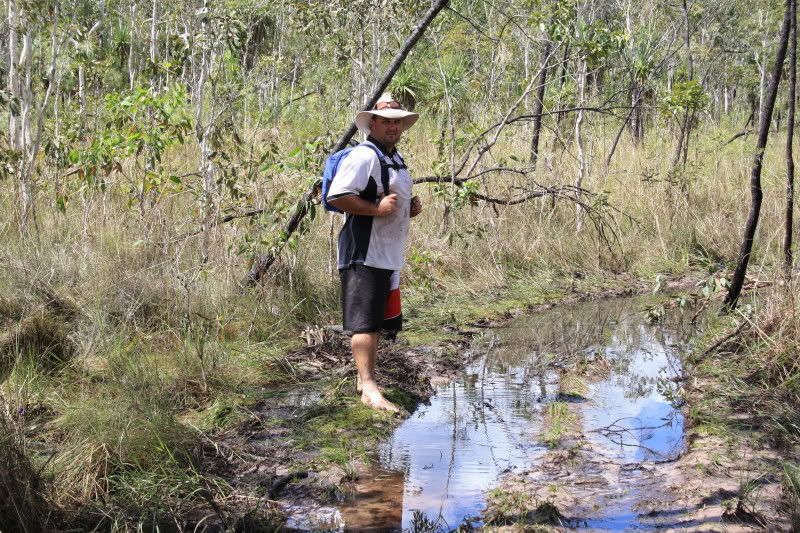 Well hiding off the track with camera sure baulked the hell out of some blokes....Poor bugger ended up in the mess.
after we stopped laughing we felt bad...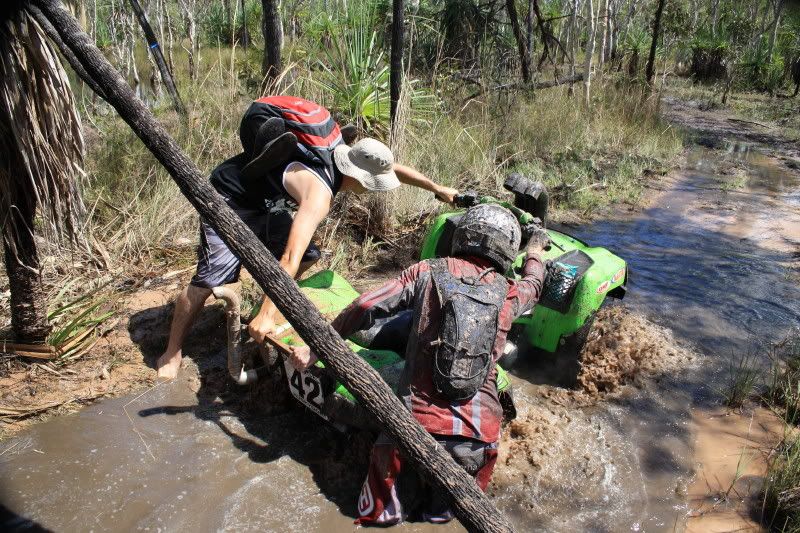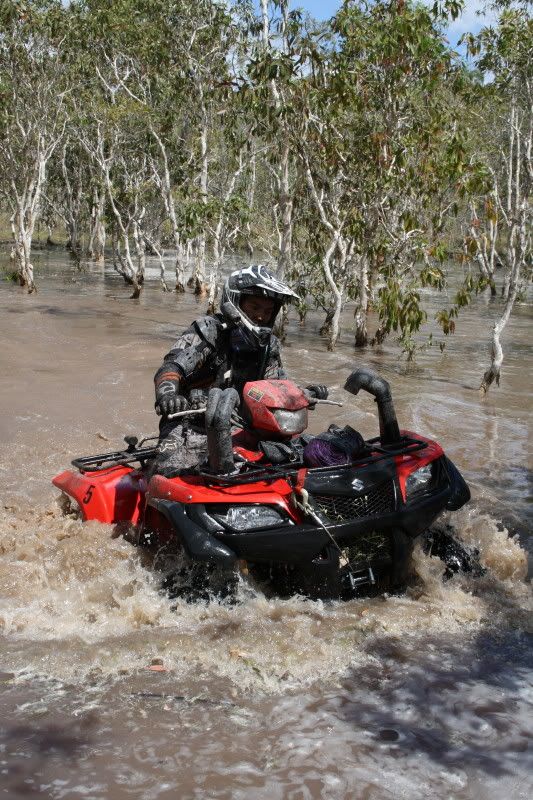 Wonka under it after loosing 10 minutes de watering his bike.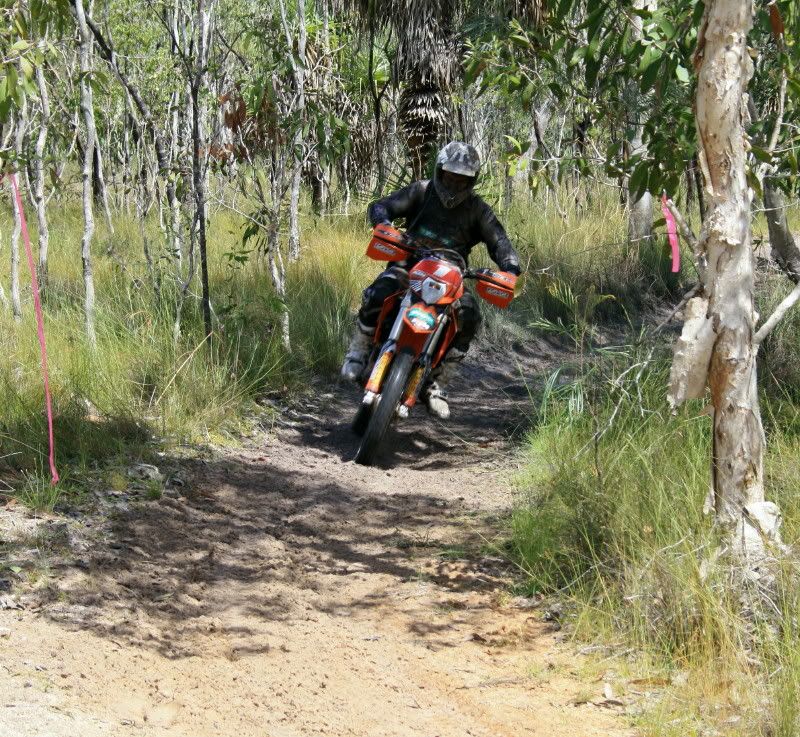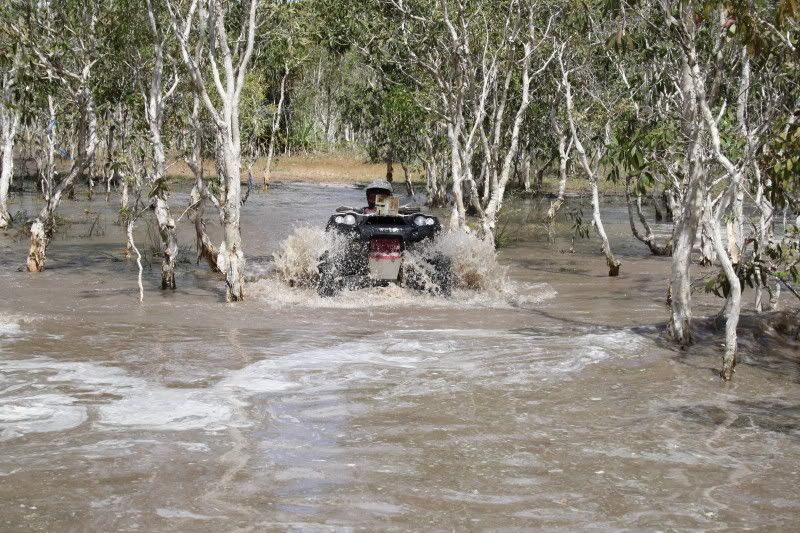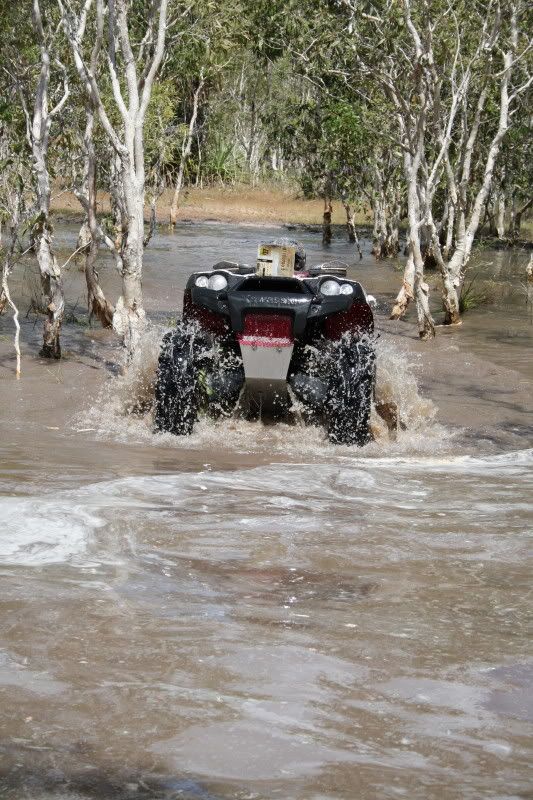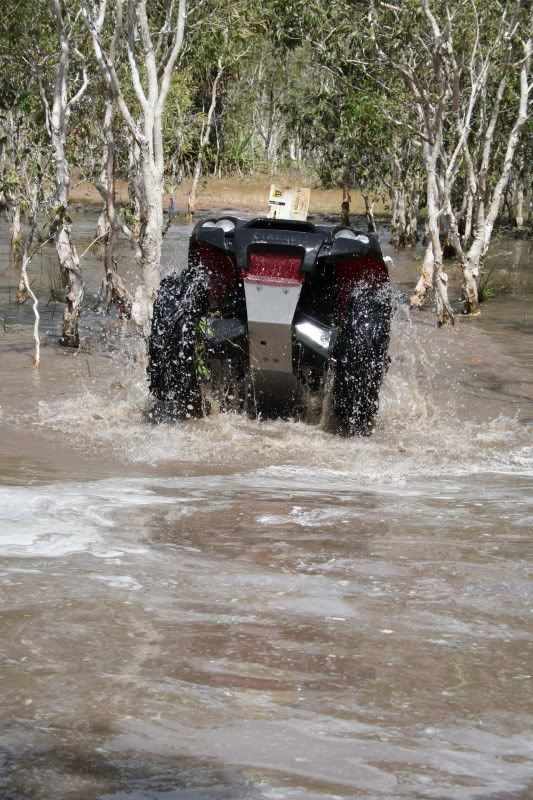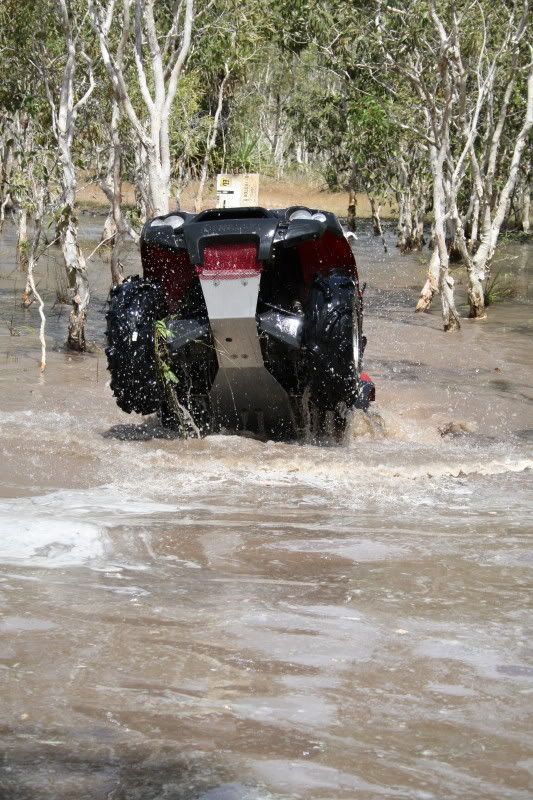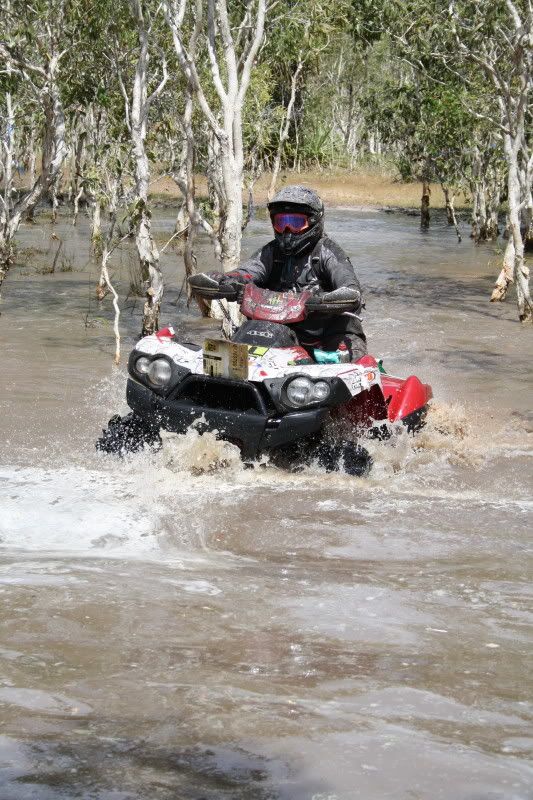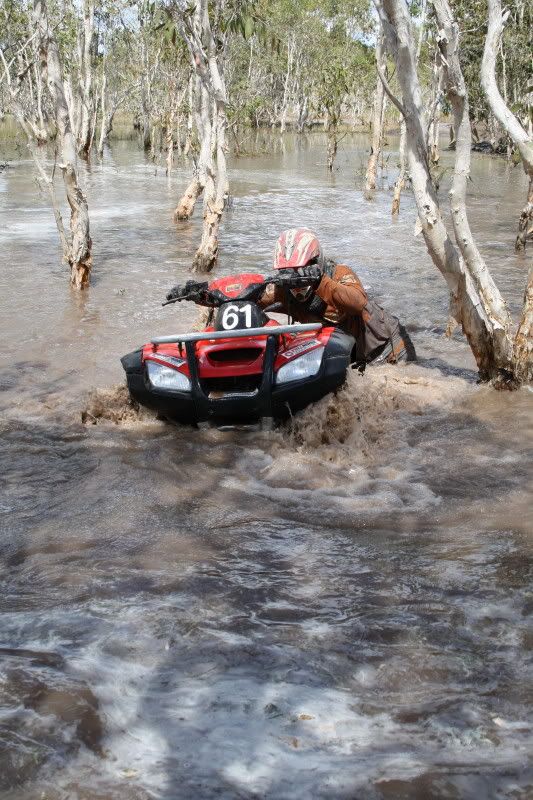 Same hole caused this Yamaha a few issues...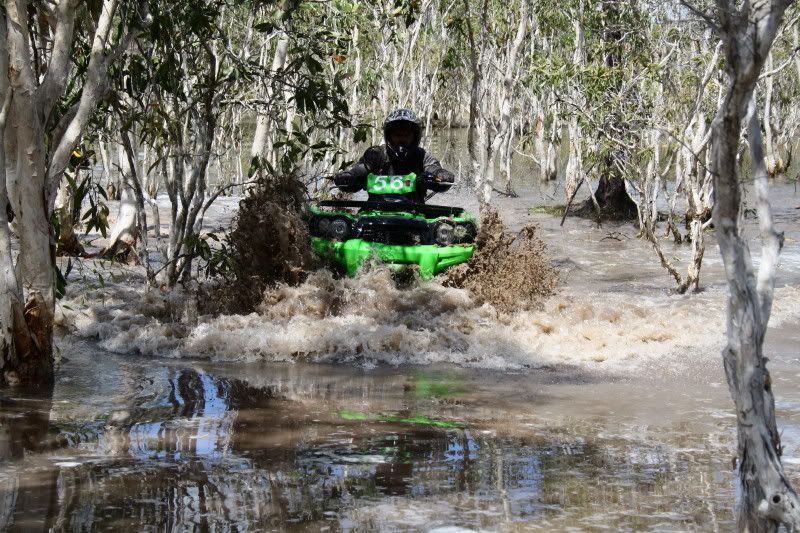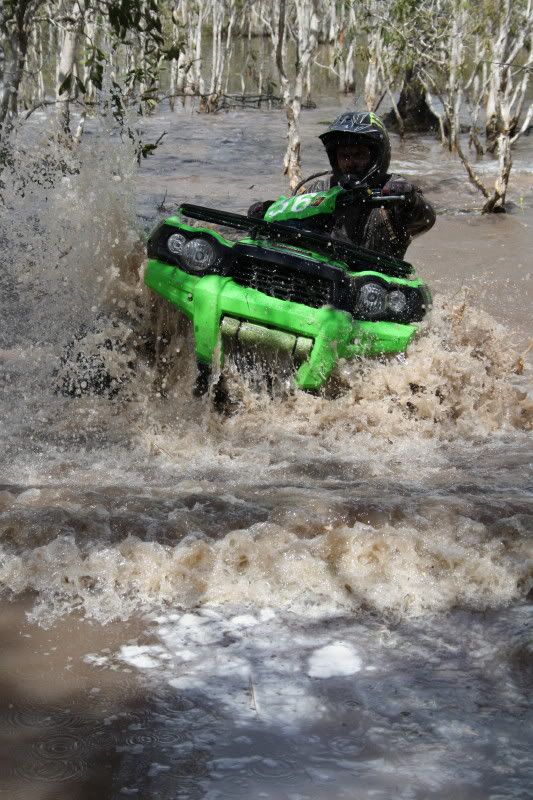 This deep...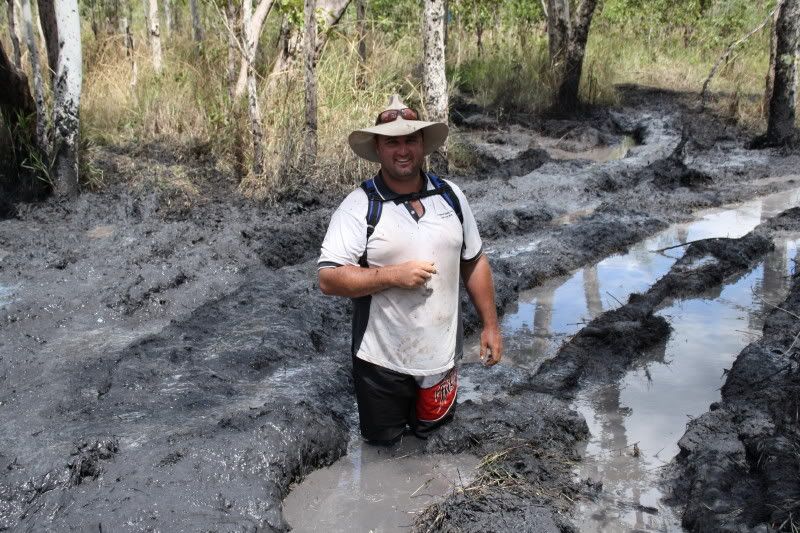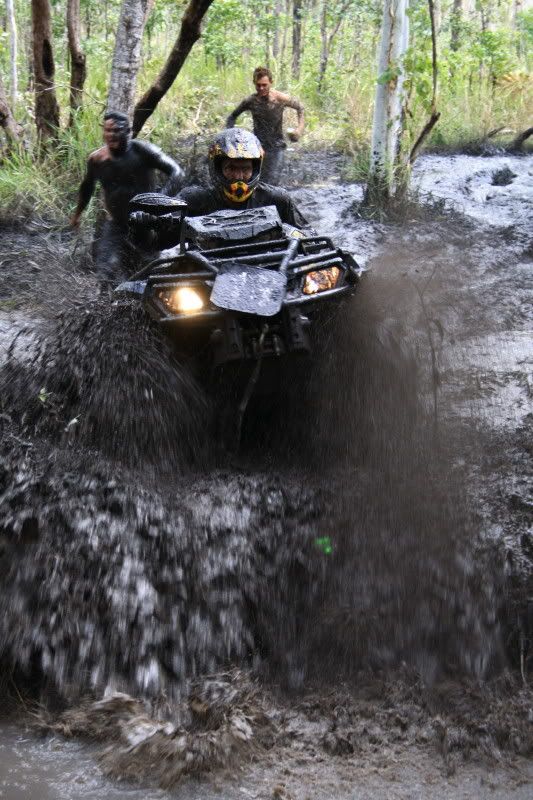 Even though it's blurry I still like this photo. I reckon it depicts the urgency.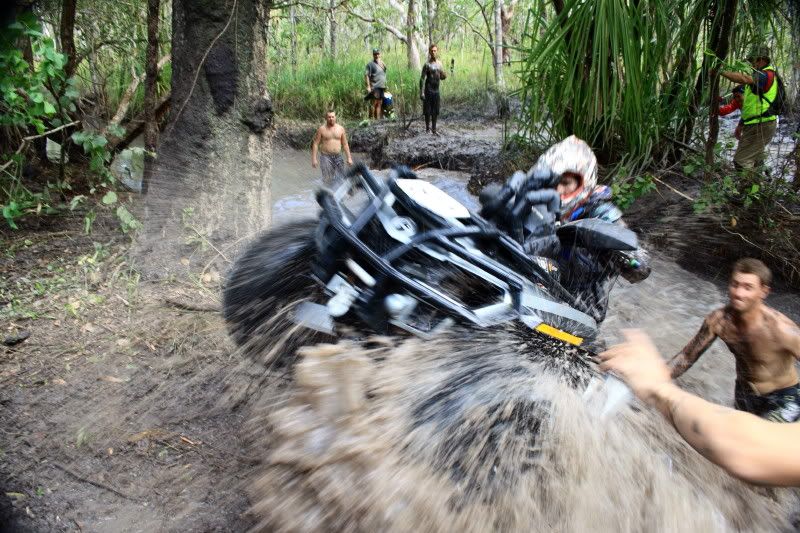 Winch time..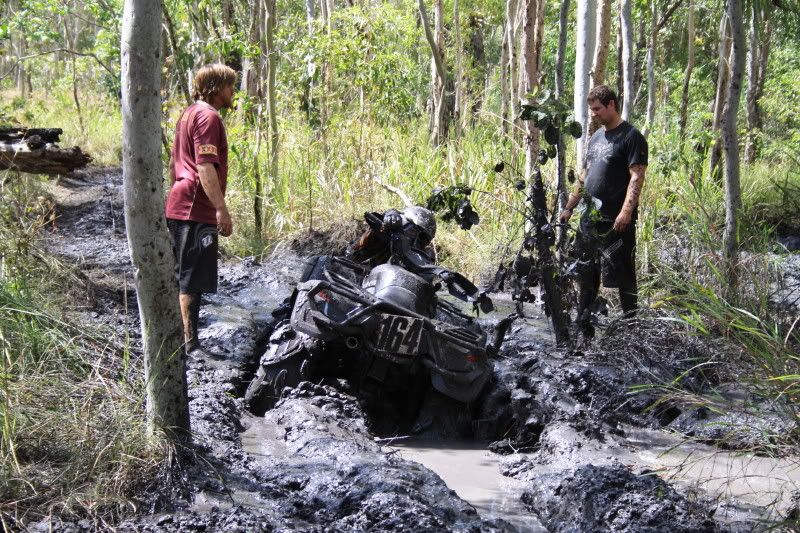 And this poor bugger came in minutes before the 4hr mark and had to go out for another, he was devastated.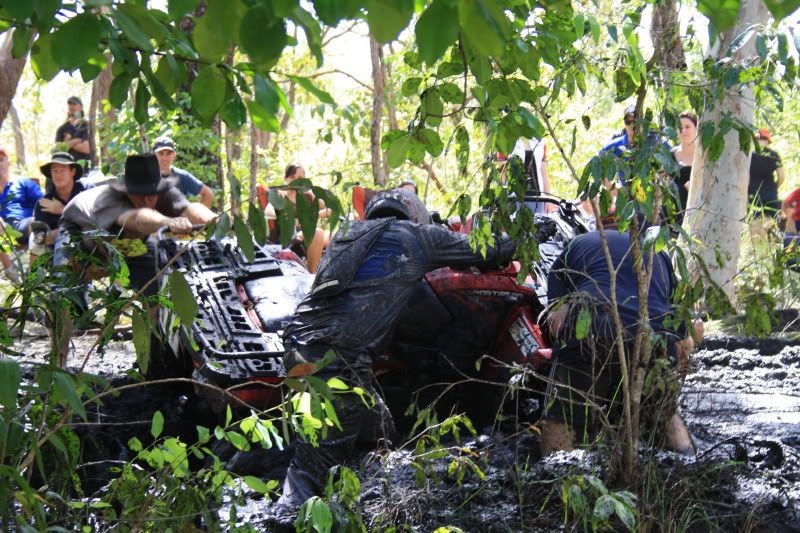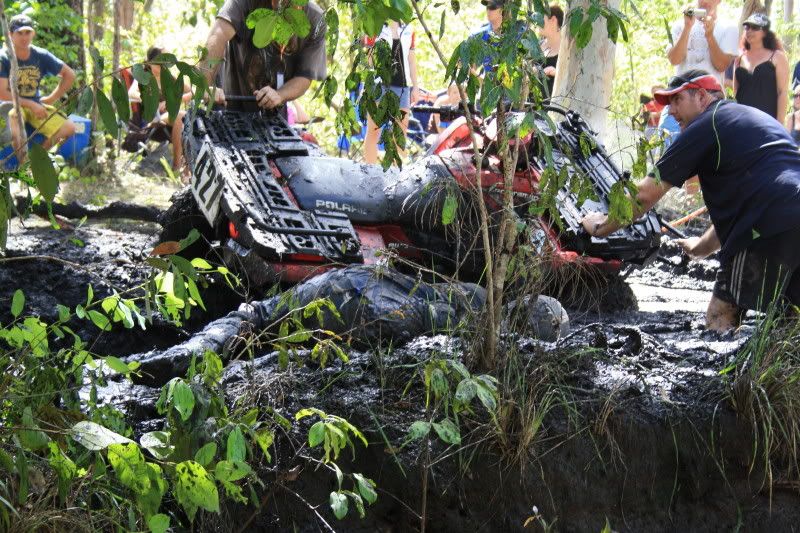 All in I reckon it was an awesome way to spend a Sunday morning, thanks to Crocbait for coming out, even though he mentioned this was about the stupidest thing he'd done in a while (that was about halfway thru the 12km mudfest) wandering the circut with me. As they say now, one off the bucket list.
Thanks for having a look.
Tef.